Have you signed up for the Safari Lounge Designer Classes before June 2014? Go here

The Digidesignresort Designer Classes are available for an amazing Start-Out price! You are charged just $14.99 per month. And you'll get all material which is already available plus much much more each and every month.
Every month we add MORE training, MORE videos, MORE commercial use products – so the price for the Designer Classes will increase every other month.
However, YOU can lock your price forever!
In short, what you get each month:
There are already a ton of tutorials available in the Safari Lounge Designer Classes already and every month we add more valuable material for you. Check out your curriculum in more detail here, but in short what will be added every month:
A highest quality Commercial Use Product you can use to create your own designs (it's exclusive for Safari Lounge Members so you have UNIQUE material JUST members of the Safari Lounge Classes have!)
A tutorial about how to use this Commercial Use Product. We will create a tutorial where you can see the product in action and get new ideas and inspiration for its use
We will release new design and/or marketing tutorials every month!
Don't forget – you'll have unlimited support from a professional designer

Order the Designer Classes now and your price will NEVER increase. Beside that, you have a 30 days money back guarantee.
YES, there IS a HUGE Bonus Section in the Safari Lounge Designer Classes, of course 😀 The bonuses will blow your mind away and you'll love them! They are of course ALL HIGHEST quality, absolutely UNIQUE and available NOWHERE but in the Safari Lounge Designer Classes. This means that you'll get even MORE unique material for your designs. But that is not all!
Testimonials
Here is what others say about the Safari Lounge Designer Classes:
I can follow the Tutorials easily!
"I've always dreamed about learning skills, great skills from experimented people, and here at the DigiDesign Resort Safari  Lounge you get knowledge from designers who share their own practice teaching you how to get the best from your software . You watch the video really clear as a step-by-step easy to follow and understand : I am not an english native speaker and I can follow each tutorial very easily!

What is really great is that you can learn everytime you have free time and go back to the video whenever you want! After you think you are ready, you can practice and do your homework…really cool!"  – Ben, France
Today Ben designs as BenthaiCreations and has his own store here at Digidesignresort!
The perfect Place to increase your Knowledge!
The Safari Lounge is the perfect place to increase your knowledge about designing. I'm usually a person who loves to learn by myself, but when I watched the videos and the tips around scrapbooking here at DDR, I discover that many times I used the looooong way to get a specific result! – Silke, Brasil
Today Silke designs as Papierstudio Silke and has her own store here at Digidesignresort!
I am now a Designer and loving it
I fell in love with Digital Scrapbooking as soon as I found it on the web.  From then on I wanted to be a Designer and make beautiful kits like the ones I saw in Digidesignresort.  The problem was, where  to begin?  How do you make those beautiful papers and elements?  What do you have to do to become a designer?  I joined the Safari Lounge and found all the answers there.  It was brilliant, everything I needed to know was there.  From how to find free programmes and setting up your CT team to how to make those beautiful papers and elements and everything in between.  I am now a Designer and loving it. Thank you Monja. – Pat, South Africa
Today Pat designs as Yours&Mine and has her own store together with her daughter here at Digidesignresort!
If I miss something I can easily go back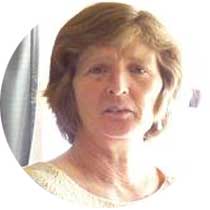 Hi my name is Sue (aka DownUnderScraps), for those who would like to know what I think of the new Safari Lounde Classes for learning designing, here it is… I am so glad I joined because I am learning heaps of new stuff and also enjoying the classes. The videos are also great because they really explain things and if you miss something you can restart or pause them when and as often as you need so you can follow the instructions. I am enjoying learning how to use Gimp as I have only used Photoshop and Photoshop Elements.
I am also very appreciative of ALL the help and support I have been receiving from Monja, thank you so much for this new adventure and for all your help 🙂 – Sue, Australia
Sue Designs as DownUnderScraps, have a look at her store!
Guaranteed
We are SO confident that our designer classes will meet your needs and help you to design not just your digital scrapbooking kits but a better life and a fantastic business that we will give you a 30 days money-back-guarantee. If you are not happy, you get every penny back. So really – NO risk for you, try it and become the best designer you can be!