Adding an engrave effect to an image is one of the most effective ways to make your digital scrapbook layout look impressing. Even seasoned graphic artists incorporate the engrave effect in their designs since it provides a refreshing and unique appeal to the viewers. A little knowledge about engraving in Adobe Photoshop will help you understand how to get the most of your imaging skills, so here is another way to engrave aside from texts which we have already shared in Part 1 & Part 2 of this series.
Open a paper background that looks like a metal, wood or stone for the base. We'll be using one from You Make Me Smile Scrapbooking Kit. For our logo, we have transformed into Black and White a heart shaped element from It's Family Time Scrapbooking Kit.
You can increase each image by clicking on it so you can easily see all settings used.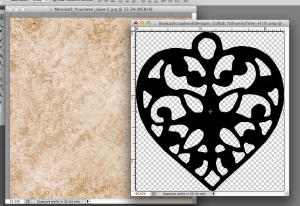 Here's the tricky part, instead of doing our editing in the Layer's Panel as we usually do, we are going to use Channels first. Select your element or object while pressing Control (Windows) or Command (Mac) and then go to Edit > Copy. Now click on Add a new Channel layer at the bottom of the panel and then paste the copied selection there. You should have something like this on your panel: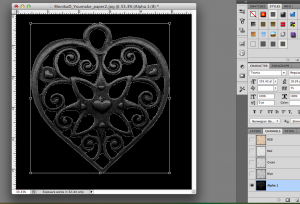 Once you have the Alpha,  go back to the Layer's Panel and click on Create new fill or adjustment layer on the bottom of the panel.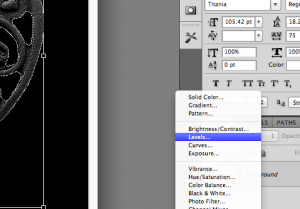 A pop-up window will appear and try to darken the object a little bit by adjusting the slider on the right side towards the left. See illustration below: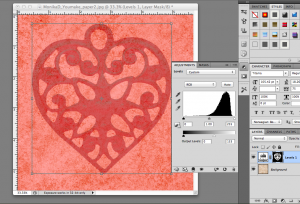 Go to Layer > Layer Style and then select the Inner Shadow tab. Here's what we used for the settings but it will all depend on the object you are using and the shading you'd want to achieve.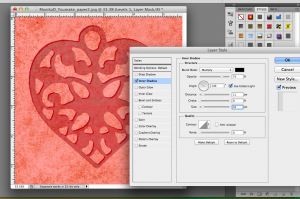 For the edges, we need to create a bevel look by using Outer Bevel. Try to experiment on the size and shadows that will help your object to look like it was engraved. For your reference, here's what we got on this stage: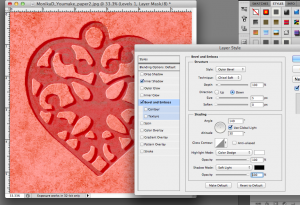 Now we will be  enhancing the shadows for the engraved parts by adding an Inner Glow Style like this one: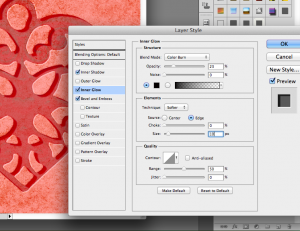 Almost there but we still need to further show an illusion of depth. While the background layer is selected, go to Filters > Others > Offset.  Set the values to 7 pixels for both Horizontal and Vertical. Make sure that wrap around button is active.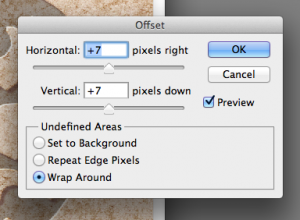 Finally, double click on the Alpha on the Layers and change the colour to something close or similar to the shade of the background. Adjust the opacity to 50%.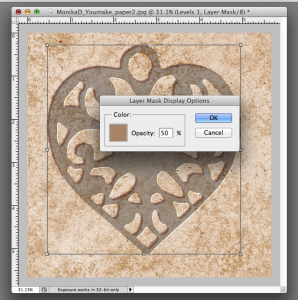 And here's what we got for the engraved effect