Now that the month of June has arrived, we all know that wedding season is also in full swing. And if somebody in your family or even you, were lucky to get engaged and getting married soon, congratulations! We are here to give you an great design idea that you can do when it's time to make a digital scrapbook of the wedding. Do you have any guess? Yes, it's the Engrave Effect!
Engraving is actually a technique that is used to incise texts or designs to a surface, be it wood, tile, glass, metal or even concrete surfaces. In digital world, it probably looks arduous to make this effect, but we tell you, we have a VERY easy and uncomplicated method to share with all of  you.
First things first, you have to find a good surface to work on your engraving. You can look for elements or papers that looks like any of those mentioned above. For this tutorial, we will be using this wooden picture frame that we found when we downloaded Digital Scrapbooking Kit Hawaiian Party Luau Part A + B (PU/S4H) by Digidesignresort. Just go to the shop and look for anything that you can use, you can click on this link to see this freebie that you can download and use for this project.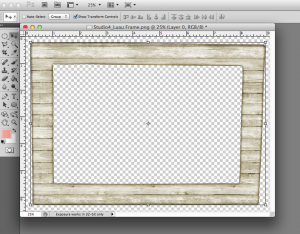 Add a new Layer and type in the text you'd like to engrave. Use the colour black for the text.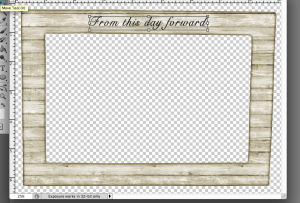 Next, duplicate the text layer and change the colour of the text to white.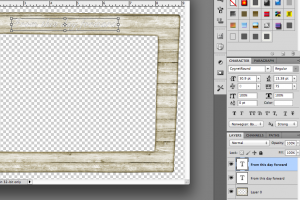 With the copied layer active, move the text one pixel down and one pixel to the right with the help of the keyboard's arrow keys.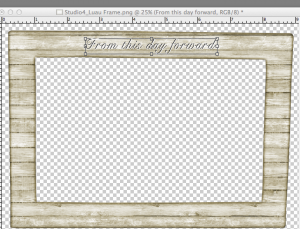 On the Layer's Panel, change the Layer Mode from Normal to Soft Light.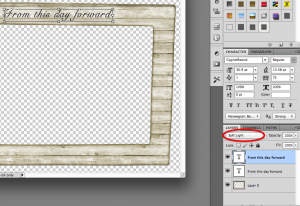 Finally, change the opacity of the original text layer (the one with Black Color) to between 55% to 65%.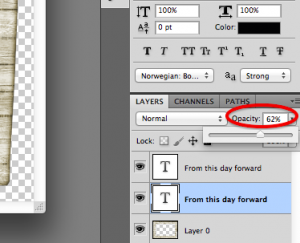 And here's how our engraved photo frame looks after we've engraved it: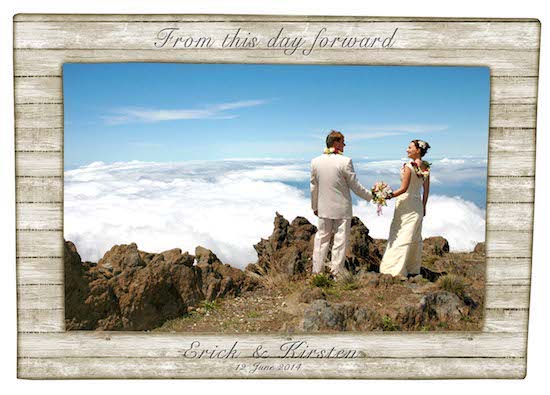 That looks classy!